Furniture Donations
Furniture pickup fees will vary depending on the location and size of the load.
Pickups
$85 minimum donation for curbside pickup, indoor pickups require a larger donation.
Priority Pickups
$150 minimum donation for curbside pickup, indoor pickups require a larger donation.
Helping Families that Need it Most
As members of the lower mainland community, and as the owners of the waste removal and recycling company Blacks Diposal, it became very clear to us that an abundant source of quality second-hand household items are constantly being dumped in our landfills. Thing's like couches, dressers, beds and more, were just going to waste when they could be helping a less fortunate family in need. We decided this needed to change, and out of that change sprouted the Better Cause Society, with the goal of redistributing these goods to families who need it most. 
We aim to help as many single parents on income assistance, newly immigrated or refugee families, women from transition homes, and any other less fortunate families in the lower mainland as we can.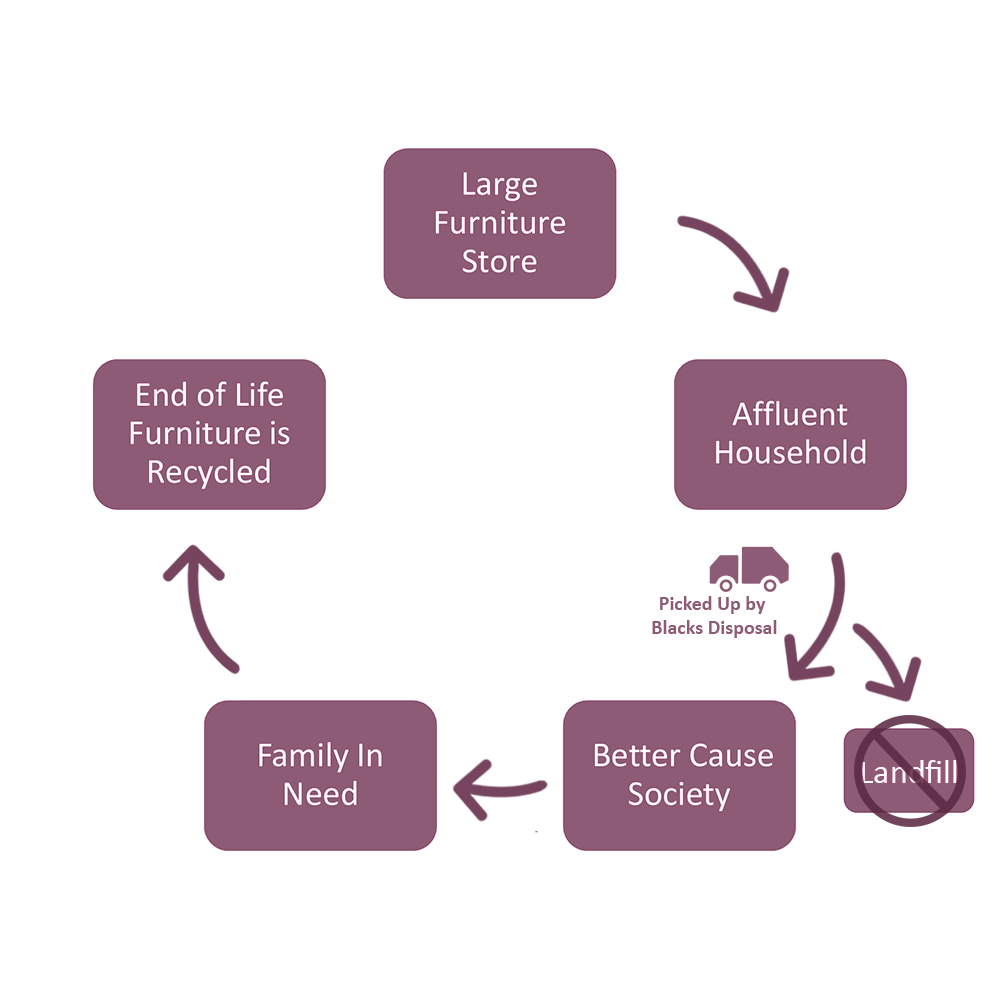 How Does it Work?
Every week our sister company Blacks Disposal collects quality second hand furniture and house hold goods, and the Better Cause Society, along with volunteers from across the lower mainland help to redistribute these items.
Item's are collected or donated to our foundation
We store these items at our warehouse, instead of the used good being dumped into a landfill
We are connected with a family in need that is spoonsored through our referral program
We contact the family in need and the sponsor organization to setup a delivery date and to find out what furniture is needed
The requested furniture items are delivered directly to their house, and in most cases can be setup for them
After the family in need no longer needs the furniture they received, we will come back to pickup it up and recycle if needed
Other Services
We offer the following services to further our mission of helping families.
Estate Cleanups
Most estate cleanups result in loads of usable furniture and appliances going to landfills. We do things differently by diverting these items to families in need!
Furniture Disposal
Looking to get rid of furniture or small appliances in good condition that you no longer need? Instead of throwing them away, we can collect these items from you to repurpose them for families in need.
Moving Services
If a client is changing housing, we also offer our own moving services to help make the relocation process a little easier. 
The Families We've Helped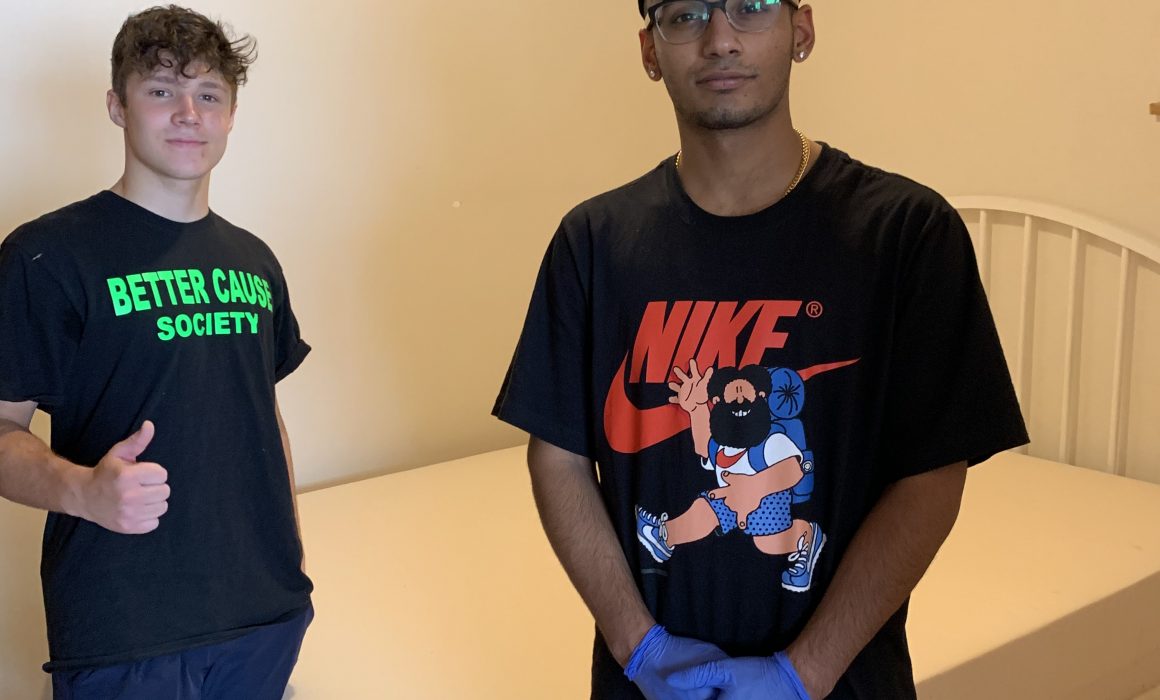 Thank you to Nisa Homes for connecting us with another person in need so we could help furnish their new living space.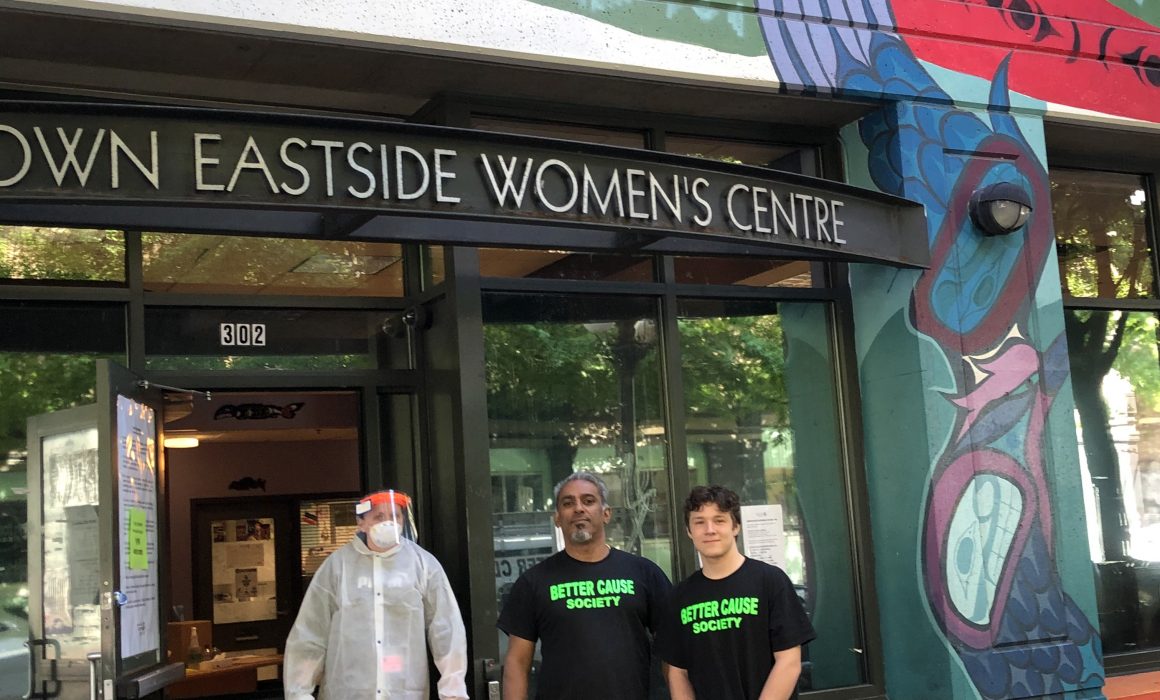 Thank you H&M for the generous clothing donation of over 100 boxes full of brand new clothing. We would also like to thank Tammy Dyer and Options Community Centre for […]