COVID Update
To better service our community during the COVID-19 pandemic we have revised our policies to ensure that both our volunteers, and those that we help stay safe and healthy. As part of the changes, we have updated our donation policies as well.

---
Pickups
$85 minimum donation for curbside pickup, indoor pickups require a larger donation.
Priority Pickups
$150 minimum donation for curbside pickup, indoor pickups require a larger donation.
Drop Off
$20 minimum donation for drop off donations. Appointment required.
Helping Families that Need it Most
As members of the lower mainland community, and as the owners of the waste removal and recycling company Blacks Diposal, it became very clear to us that an abundant source of quality second-hand household items were going straight to the dump. Thing's like couches, dressers, beds and more, were just going to waste when they could be helping a less fortunate family in need. We decided this needed to change, and out of that change sprouted the Better Cause Society, with the goal of redistributing these goods to families who need it most. 
We aim to help as many single parents on income assistance, newly immigrated or refugee families, women from transition homes, and any other less fortunate families in the lower mainland as we can.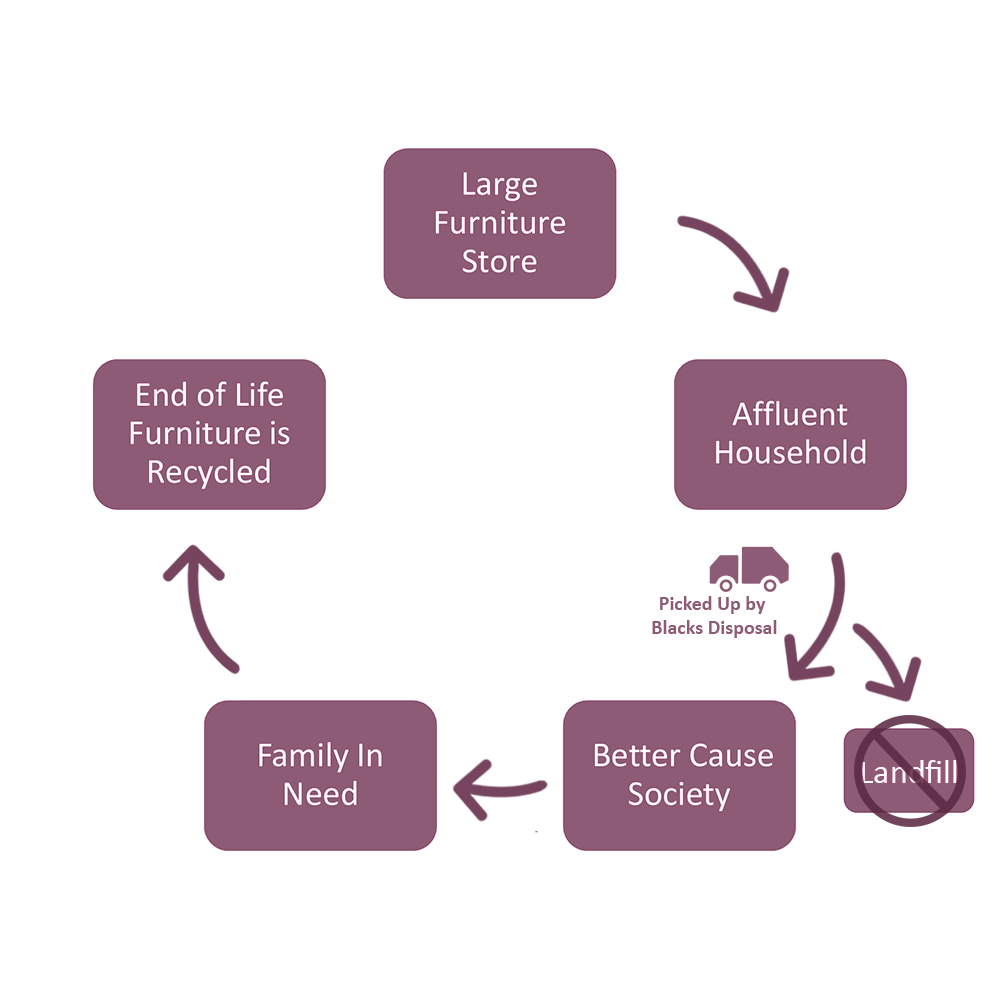 How Does it Work?
Every week our sister company Blacks Disposal collects quality second hand furniture and house hold goods, and the Better Cause Society, along with volunteers from across the lower mainland help to redistribute these items.
Item's are collected or donated to our foundation
We inventory and then store these items, ready to be given to a family free of charge
A sponsor for your family fills out and submits the referral form (or you might be eligible to register as an international applicant)
We'll call you or your sponsor once approved
We'll call the family in need to schedule delivery for the items direct to their house, and in most cases can be set up for them.
The Families We've Helped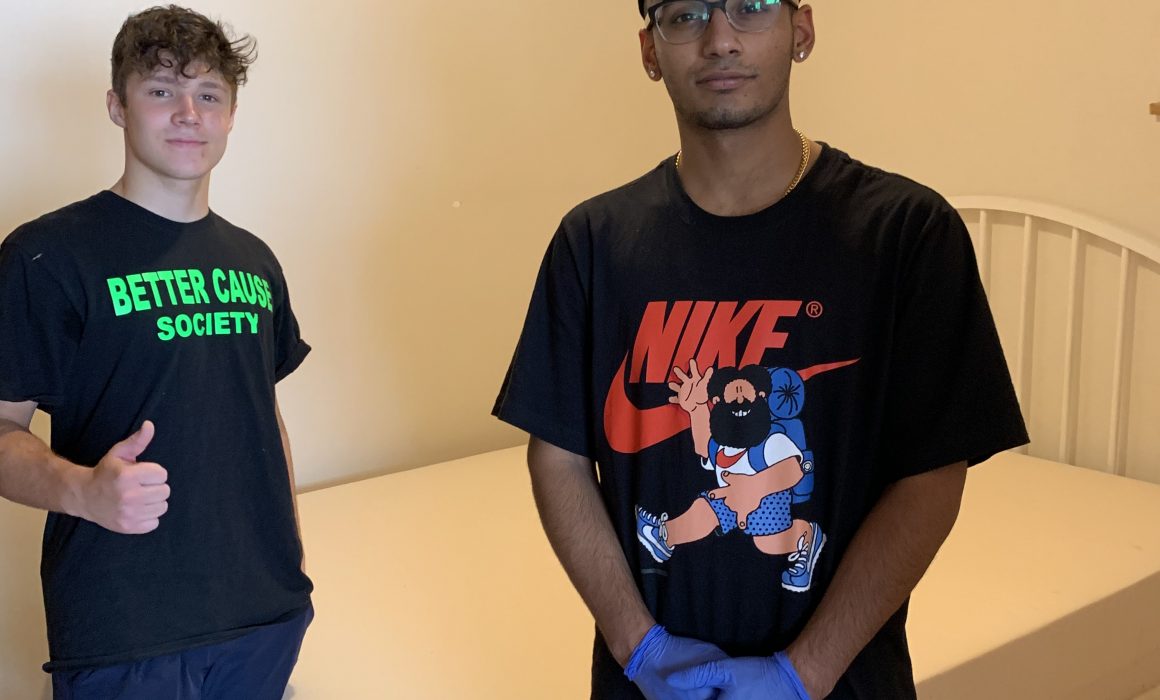 Thank you to Nisa Homes for connecting us with another person in need so we could help furnish their new living space.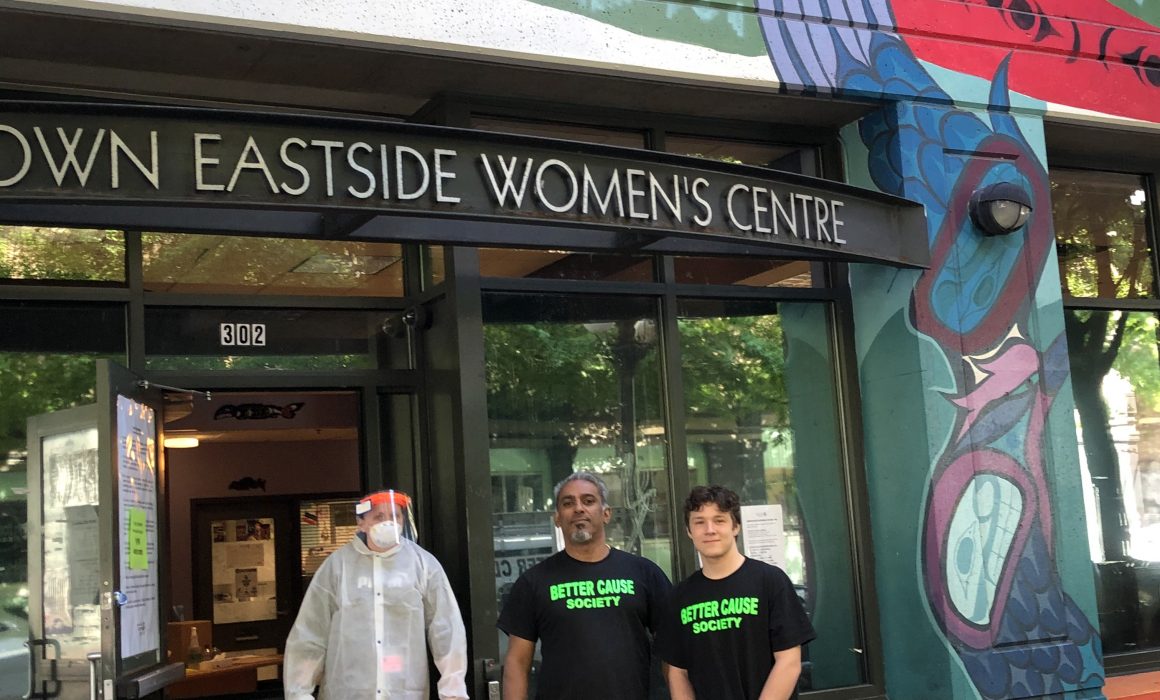 Thank you H&M for the generous clothing donation of over 100 boxes full of brand new clothing. We would also like to thank Tammy Dyer and Options Community Centre for […]